A Trinidadian manufacturer of food products sought to protect their local and regional market share from growing outside competition (Heinz and Hunts, etc). They asked our team to develop a line of promotional items that would increase their brand's visibility. The focus needed to be on their "spouch" container which at the time was an advantage over the competition.
We pitched a variety of concepts, but ultimately a freestanding store display was chosen for further development and production. The display needed to be lightweight, durable and easily assembled when it arrived at its destination country. It was constructed with a cost effective and eco-friendly post-consumer content corrugated board.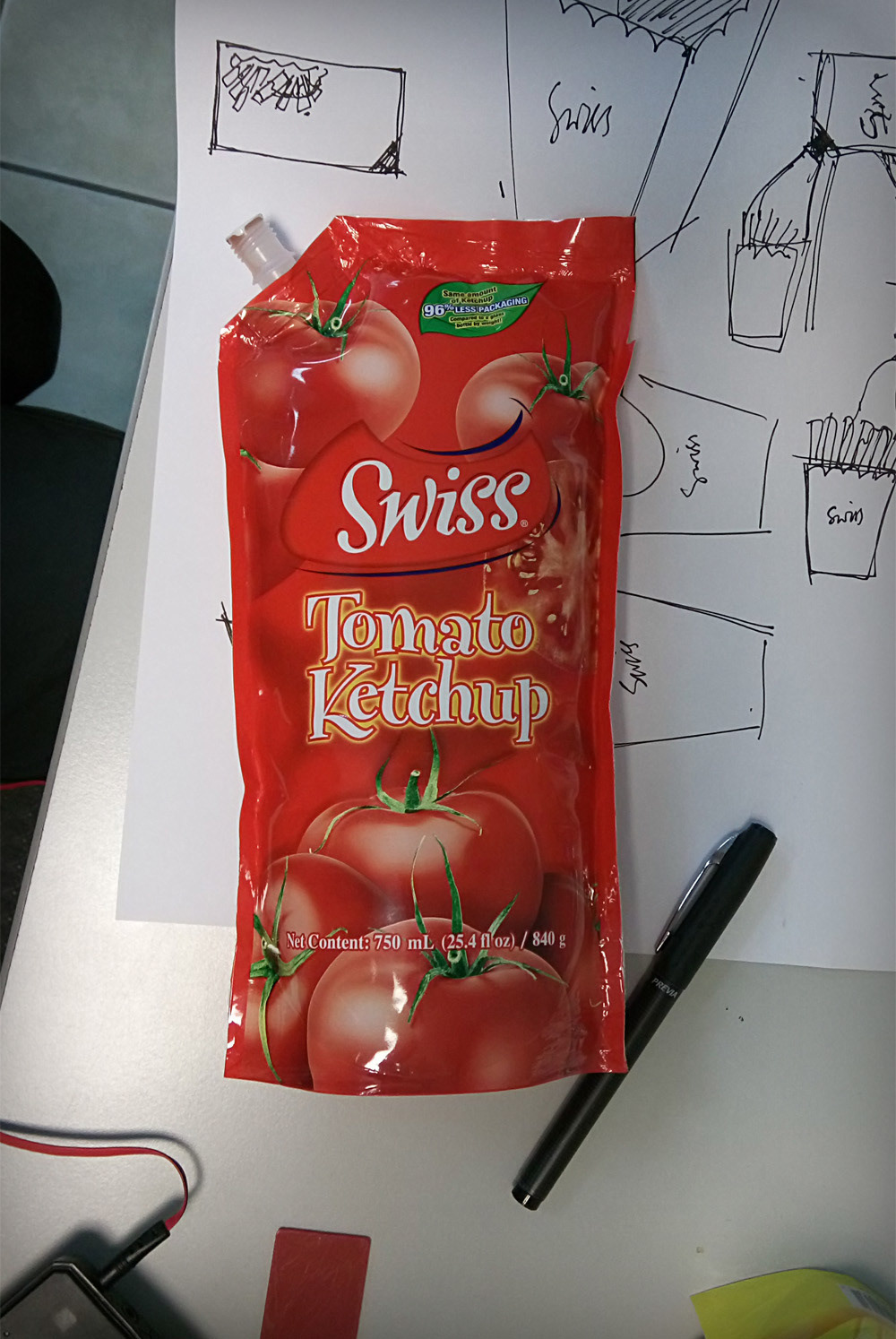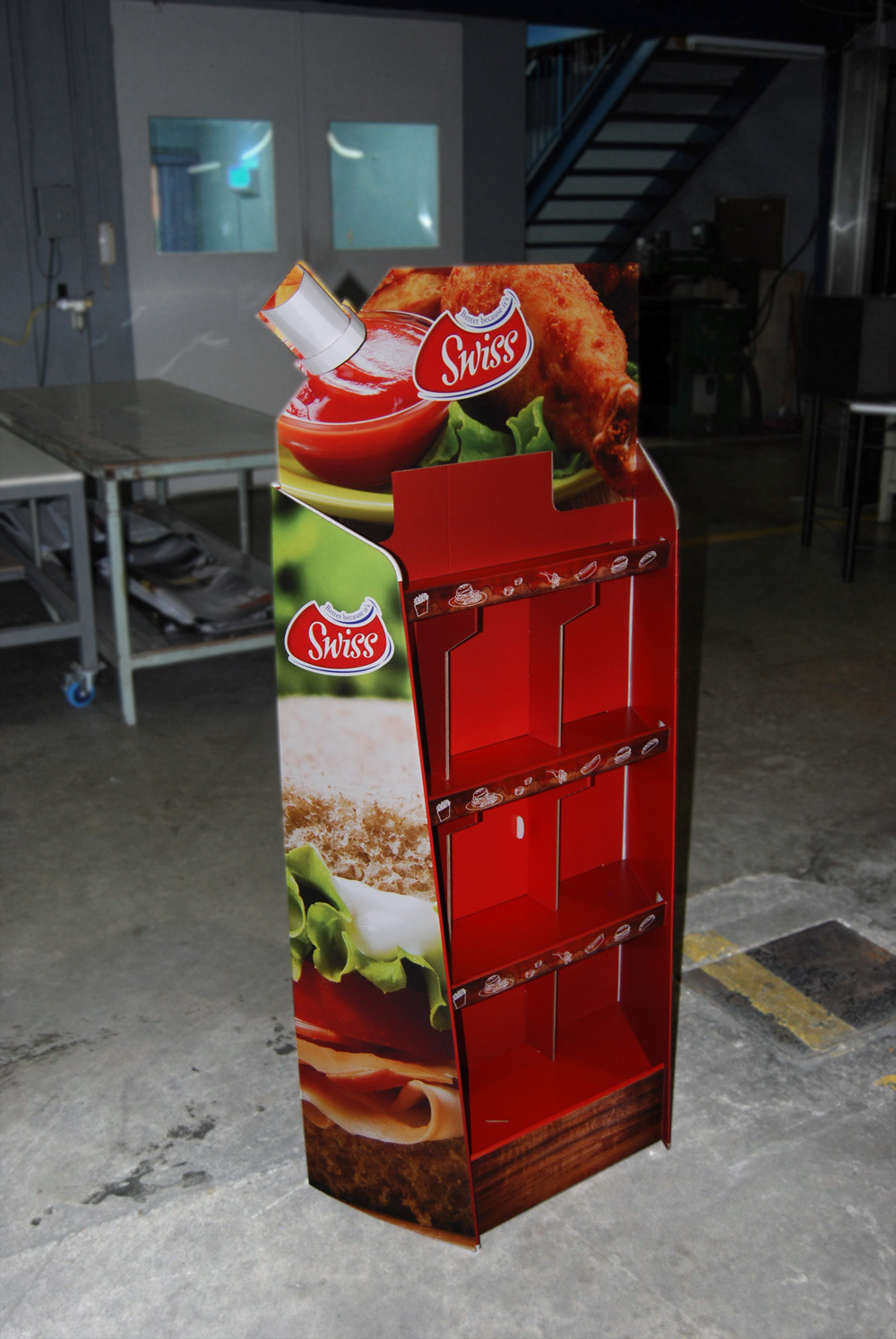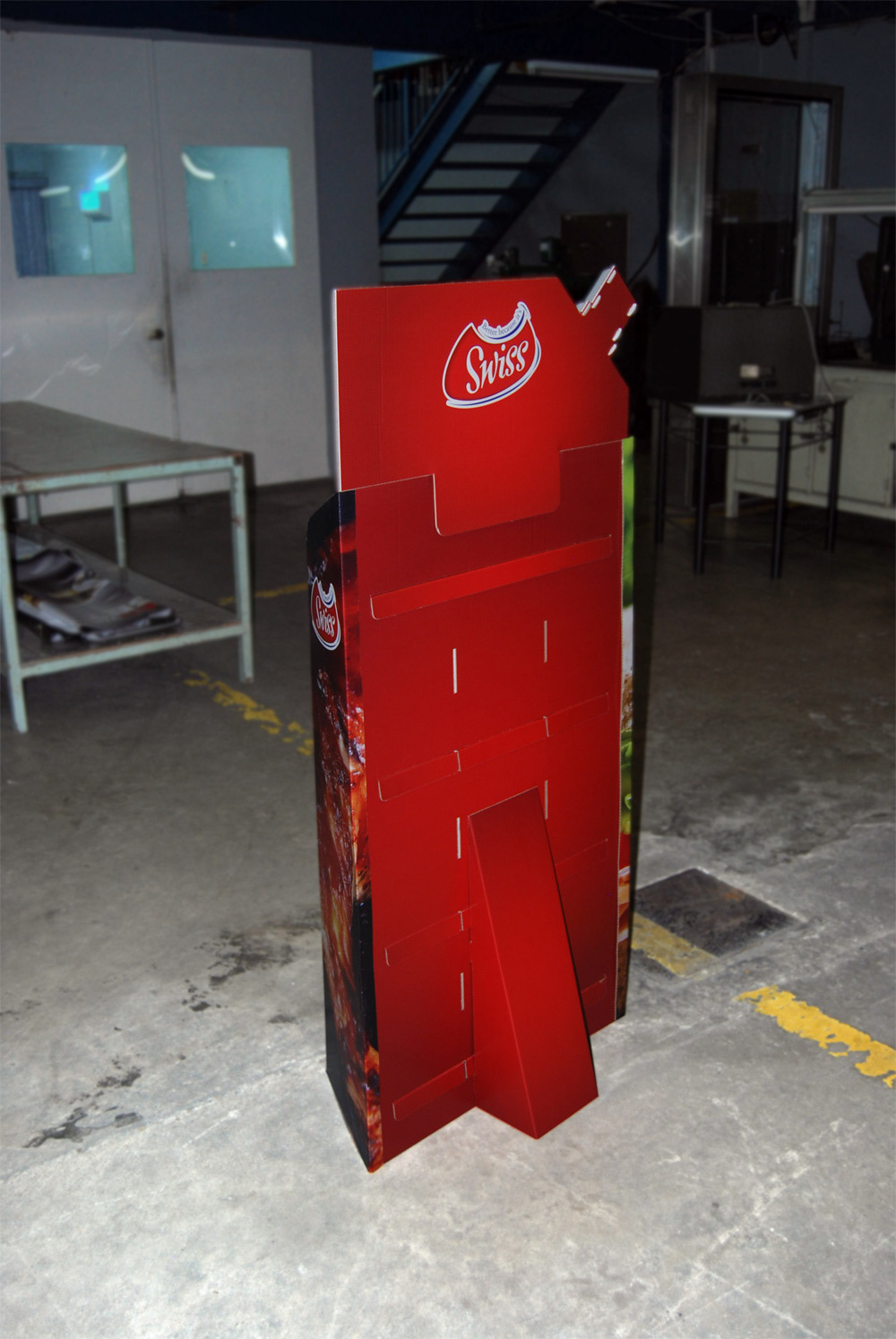 It was important to maintain the look of the spouch while keeping it practical within the context of what is possible with corrugated board. Many iterations were presented to the client. The final concept was to create a half spouch and give the client the option of placing two display units back to back to create a full spouch.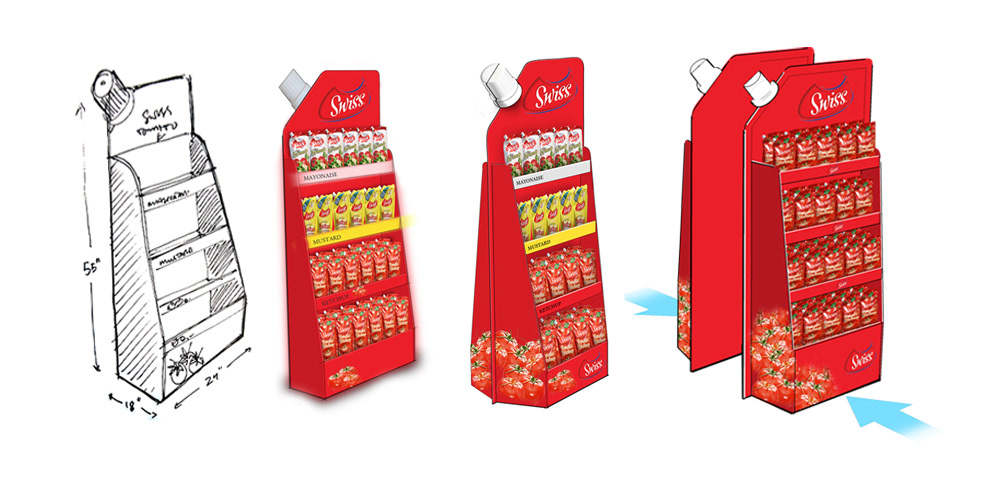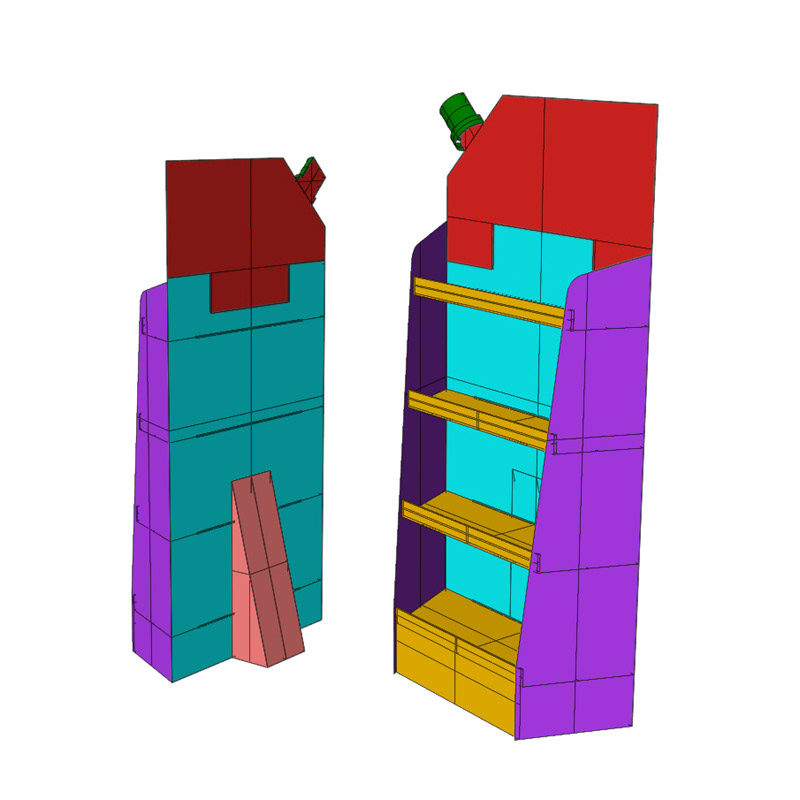 Further testing and prototyping ensured that the display could withstand the load of product while still being easy to assemble, lightweight and inexpensive to produce.