Ready-to-Assemble Caribbean Display
A Jamaican beverage company wanted to expand their regional presence with a branded display. Their original intent was to manufacture the units in Trinidad and ship them completely assembled to other Caribbean countries. I worked closely with the client to provide a ready-to-assemble solution that dramatically saved shipping costs and space. The final shipped unit was assembled easily with a screwdriver and a simple instruction booklet, which we provided.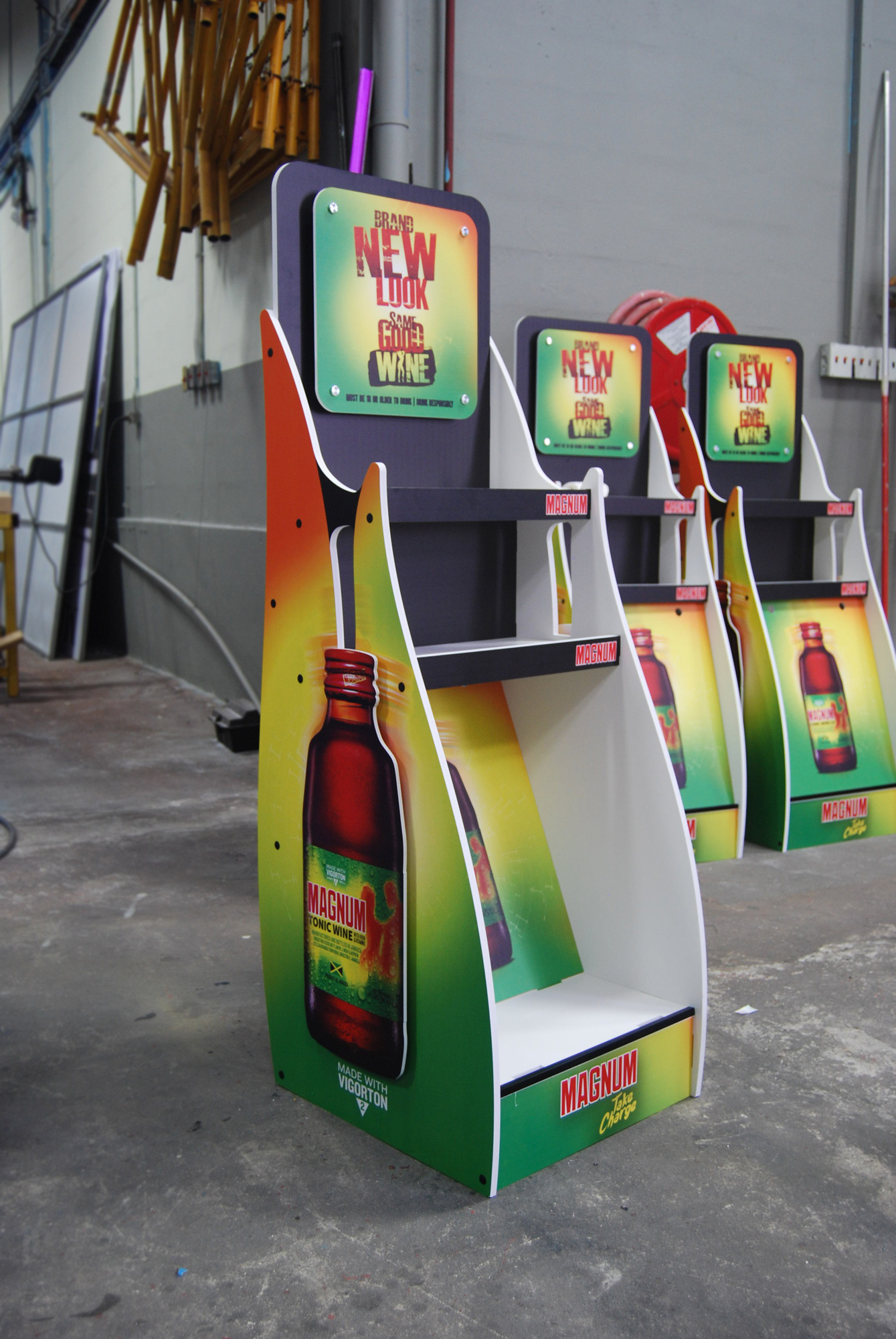 A simple adjustable panel allowed the unit to house a chiller or limit the amount of product on display.